Customer hub
We love hearing from you to see how DFS made you more comfortable. Our customer hub contains honest reviews, real life testimonials and a look at how other people styled their furniture at home.
Read customer reviews
Watch customer testimonials
See other peoples style
See what our customers have to say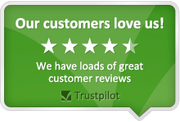 our customers love us!
4 stars
we have loads of great customer reviews.
We've partnered with Trustpilot, an independent review site to help our customers share their experience of DFS with people like you.
All reviews

Service reviews

Delivery reviews
Tell us what you think
Please take a couple of minutes to rate us and let us know your thoughts
Customer testimonials
We survey our customers to find out whether good or bad, what they really think of us, here are a few of their thoughts
The Jordan family

From London

Sometimes I like to sleep on my sofa - it's more comfy than my bed!

Claire Jordan

The Durrell family

From Dorset

We had a look around several places, but we saw the one that we liked in DFS

Katrina Durrell

The Maynard's

From Cheshire

Style and quality from our perspective has been excellent

Juliana Maynard