Inspiring interiors
#mydfs
Nest Twenty Eight
If you want to go thoroughly modern this Spring, look no further than Nest Twenty Eight's twist on contemporary monochrome, with the on-trend grey sofa and clever vintage touches.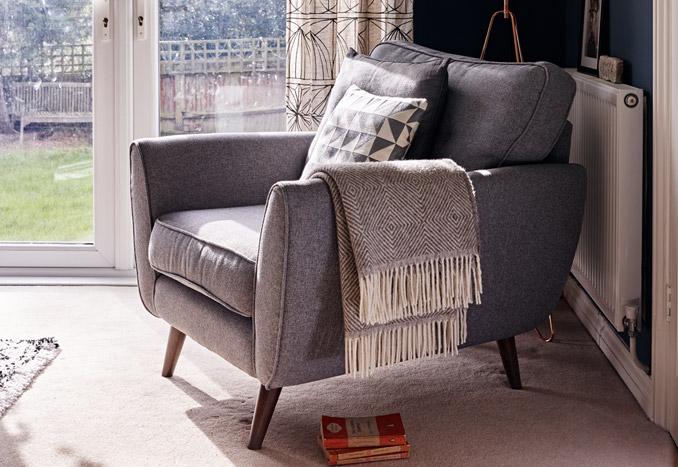 "In the evenings, the living room is for adults and it's perfect"
An eclectic mix
Lucinda (aka Nest Twenty Eight) shows that having a child doesn't mean you need to compromise on a stylish home. She describes her aesthetic as an 'eclectic mix' of vintage, modern and monochrome, with her living room being the perfect example.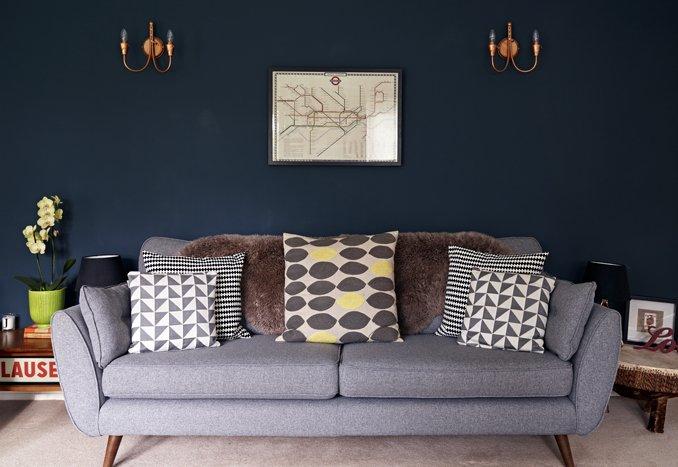 A touch of vintage
Her grey Zinc sofa is the centrepiece of the room, and Lucinda uses this as a base to build the other elements around. A range of cushions, including the signature monochrome touch, blend seamlessly with a statement wall colour (Farrow & Ball's Hague Blue), which makes the best of the natural light streaming in from the garden. The vintage touches around the room offset the monochrome and grey perfectly, ensuring that the overall finish is not clean or cold.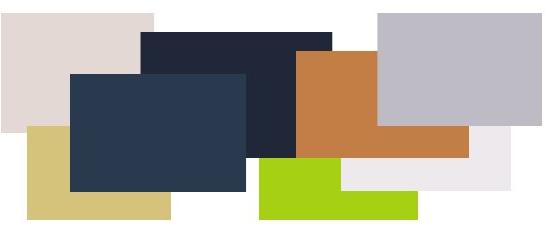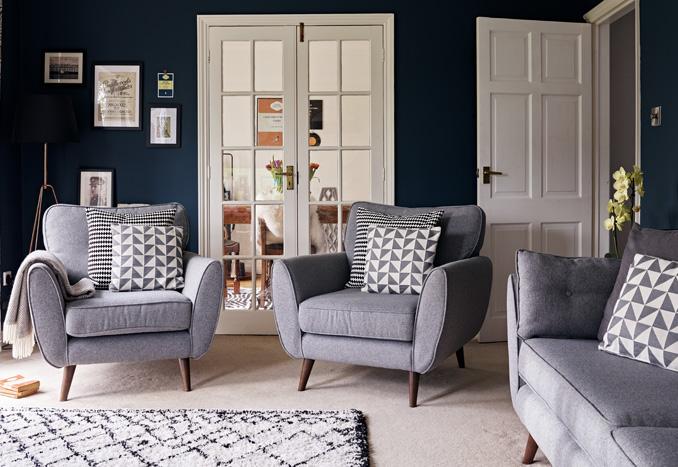 "I wanted a mid-century
modern feel, and the Zinc
hit the spot "
Perfect for the whole family
To look at Lucinda's living room, you might not think that she has a young daughter, but it's true; by day the room keeps mum and daughter entertained, but in the evening it switches to be adult only, as the parents unwind and enjoy their favourite space.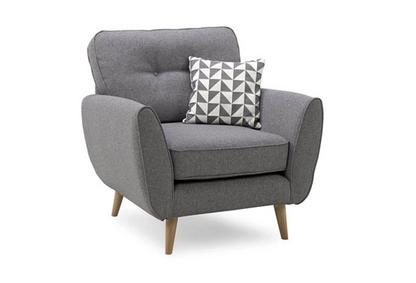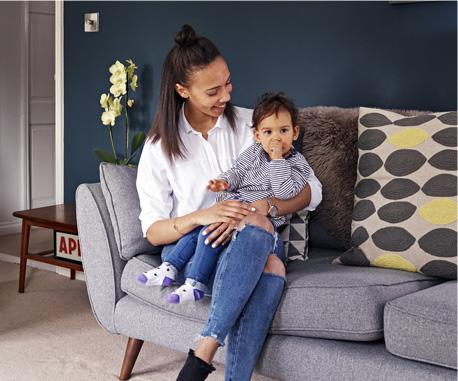 Biography
Nest Twenty Eight is the Instagram profile for Lucinda's home in leafy Sussex, where she has been living since moving out of London 18 months ago. She's there with her husband James and their one year old Sienna; their house is a work in progress as they move from room to room, gradually adding their own style to the place.
Lucinda takes the lead when it comes to interior design in the home, often starting with small changes, such as one distinctive blue statement wall in their living room, and building out from there. They both fell in love with the Zinc as soon as they saw it – the modern feel in classic grey fits in perfectly with Lucinda's self-described aesthetic of vintage, modern and monochrome. It also helps that, like all DFS sofas, the Zinc is hardwearing – perfect for a baby that is fast becoming a toddler who will be looking to explore and cause all kinds of havoc!
---

Explore
the world of
#mydfs
Get inspired, share your pictures and join a community of interior-design devotees by using the #mydfs hashtag. You can browse the gallery, discover new ideas and find other users with similar styles.
View the gallery

Back to Top