Inspiring interiors
#mydfs
Modern scandi with a twist
Starting with the ultimate blank canvas, @newbuildinspire has taken elements of the ever popular Scandi look and given them a modern twist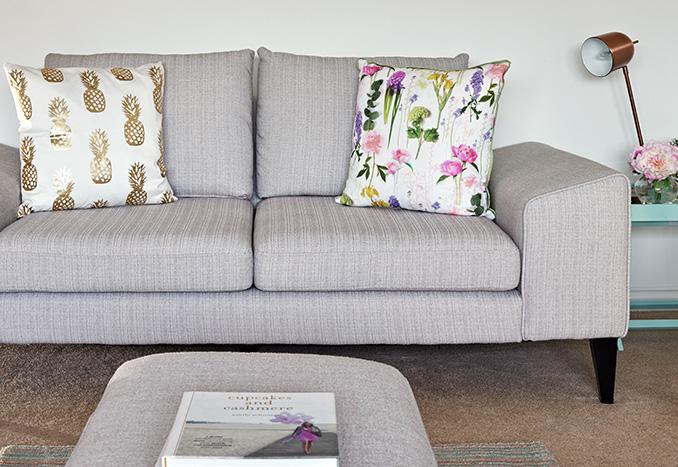 "There was plenty to choose from in my local store"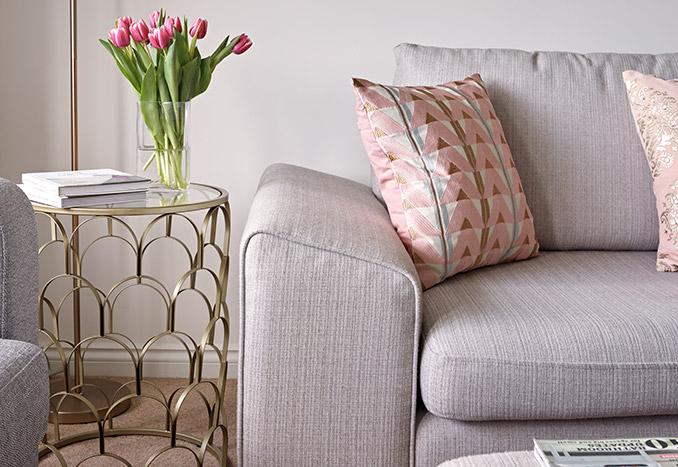 Modern Scandi chic
Inspired by the house's new build structure, Natalie's ambition was to make sure that her home looked suitably chic and modern. She chose the Quartz to be her centrepiece sofa, complementing the minimal white walls in the eminently practical but no less stylish shade of grey. Making the most of the ample space in her living room, Natalie has recently added a cuddler from our new Lydia range, choosing silver to fit in with the cool-but-cosy Scandi vibes.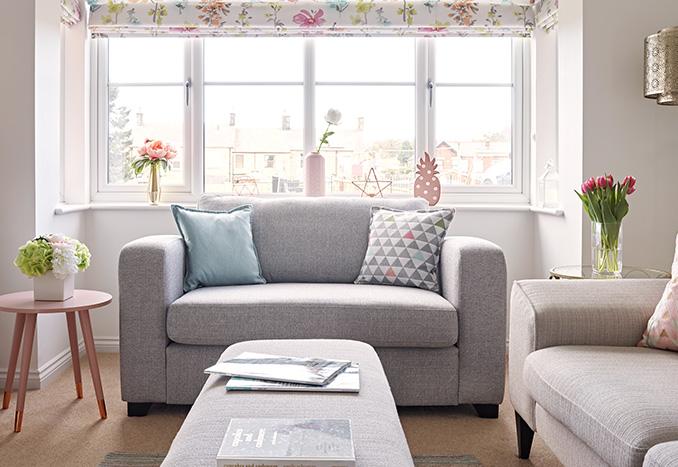 "It was love at first sight.
The Lydia fits my
space perfectly"
Those all-important personal touches
With a young family and a dog to entertain, function is as important as style for Natalie; the living room is arranged and accessorised to be super snug, with plenty of cushions and personal touches to keep everyone happy. Buddy the dog even has his own blanket so he can get up on the sofa with the kids. It's the perfect family space – light and bright, but cosy in the evenings when everyone gets together.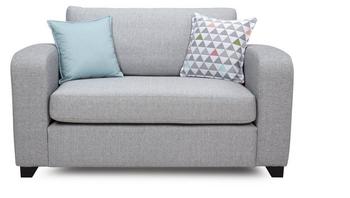 Biography
Natalie is the author and content creator behind @newbuildinspire, the Instagram profile where she documents the interiors of her new build home in Lancashire. She shares her home with her husband Kevin, two young children and their dog Buddy.
Working with the completely blank canvas that is a new build can be very daunting, but Natalie has got stuck in to the challenge, spending her time and energy outside of work to turn the new house into a warm and welcoming family home. Natalie is a regular customer of DFS, and as well as the Quartz and Lydia in her living room, she also has a teal Zinc in her dining room / kitchen.
More from the Quartz Range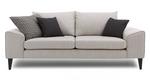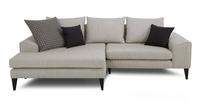 ---
More inspiring interiors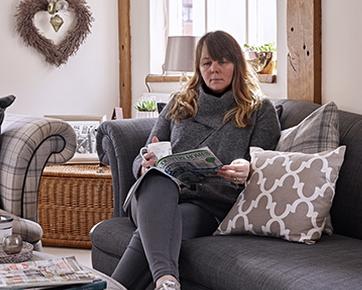 ---

Explore
the world of
#mydfs
Get inspired, share your pictures and join a community of interior-design devotees by using the #mydfs hashtag. You can browse the gallery, discover new ideas and find other users with similar styles.
View the gallery

Back to Top