Your guide to buying a bed
Create a whole new look with our beautiful range of beds and bedroom furniture that is sure to please. From laidback chick to sumptuous styling, we believe that your bedroom should fit your individual style.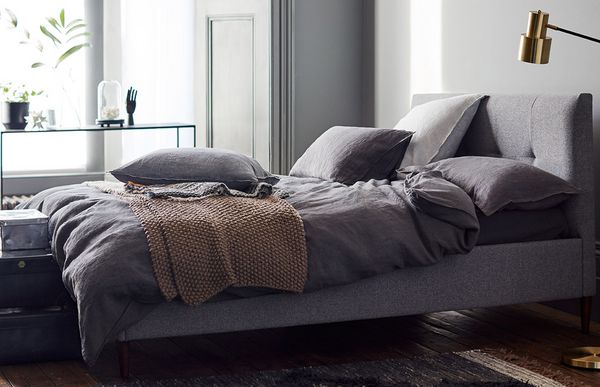 Here's our expert's guide to choosing the perfect bed and furniture for your bedroom makeover.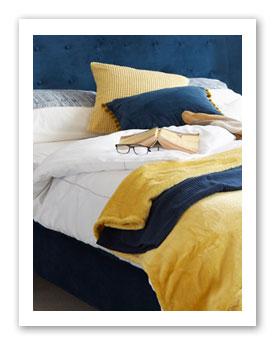 Fabulous fabric
Whether you choose elegant embossed satins or want to refresh your décor with tweeds for a heritage feel, we work with a wide range of beautiful fabrics to create a look that's truly yours. In a choice of vibrant and soft colours, all of our upholstered fabric beds have matching bedroom furniture that compliment any look and feel.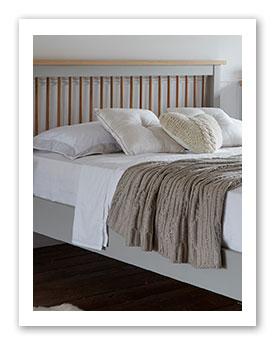 Start with the bed base or frame
Our bedframes are a beautiful centerpiece for your bedroom and the start of a great night's sleep. Choose from upholstered, faux leather, wooden and metal frames. Our upholstered bedframes come in a choice of colours, allowing you the flexibility and style your bedroom décor needs. Pick up swatches in-store or use our swatch service to help you design the right look and feel for your room, and discover the many options available.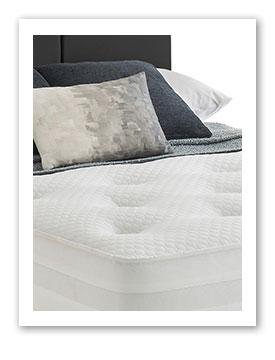 Choosing your mattress
Finding the right mattress for all comfort levels might seem like a challenge. However, we can help you turn a good night's sleep to the best night's sleep with our comprehensive mattress guide. Whether you're looking for more support or want something that allows maximum comfort, all of our mattresses come in various sizes and comfort options for you to choose from.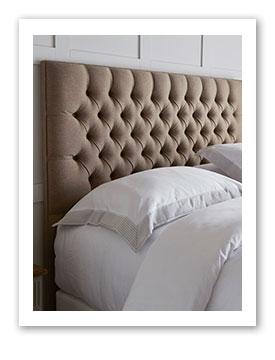 Style up with a headboard
Comfortable and luxurious, a headboard brings the perfect finish to your bedroom look. In a wide range of fabrics, colours and sizes, we have everything you need to finish your bedroom décor.
---
A good nights sleep
The design of the sofa bed determines the type of mattress inside.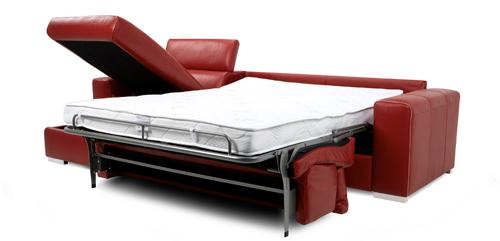 Durable and comfy, the foundation of our sofa beds starts with our standard foam mattress, perfect for occasional usage. However, if you're looking to have guests regularly, choose our Spring Deluxe mattress for the optimal level of comfort.
---
Perfect your bedroom's look
Whether you're looking for matching bedroom furniture or want to add a new piece to your collection, our range of bedroom furniture can suit all your needs.
---