Leather care at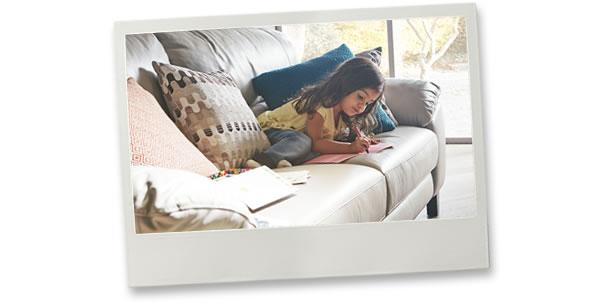 As reliable and hard-wearing as your sofa already is, it's always a good idea to give it some TLC. Keep yours in mint condition with our tips on how to care for leather sofas.

Give your sofa a gentle weekly hoover to remove dust and debris. Make sure you use a soft attachment and a low setting to avoid any accidental damage.
Direct sunlight can cause the colours to fade and cause your sofa to age before its time, so give it some shade to help it keep its youthful looks for longer.
Even sturdy leather sofas can still be sensitive to substances that aren't meant for them, so steer clear of any cleaning products that haven't been created specifically with leather in mind.
We also offer leather care kits
Get rid of marks and spills quickly and easily with our Natural or Cherish Leather Care kit. It comes with 11 protective wipes, 10 cleaning wipes and a full set of instructions.
Call 08081209679 to find out more.